Non-Canon Alert!


This article contains information that does not officially belong to the Pikmin series, and is made up by Users on this Wikia.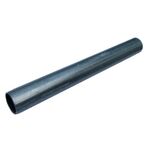 The Titanium Cylindrical Object is a treasure in the game Pikmin:The After Years and is held by a Sandworm on the final sublevel of the Carnivorous Cave. It is actually a piece of metal pipe. After obtaining this object, the player will obtain the Metal Suit Z.
--Gamefreak75

Community content is available under
CC-BY-SA
unless otherwise noted.